Industry: Technology
FlipBuilder offers an online free photobook creator that easily converts PDF files into interactive and engaging photobooks.
Hong Kong, China (PRUnderground) May 5th, 2022
FlipBuilder, a company known for its innovative and professional digital publishing services, made a valuable addition to its range of flipbook software. Flip PDF Plus Pro is a free photobook creator launched by FlipBuilder and it has so many advanced features that will constantly grab readers' attention.
This free photobook creator enables users to convert their plain PDFs into interesting flipbooks by following a few easy steps. Users can choose from a wide range of templates, themes, and animated scenes to generate a realistic eBook from their static PDF within no time. Not only can they use the pre-built templates, but they can also edit or customize their books with interactive elements like images, audio, table of content, phone numbers, and hyperlinks. The batch conversion feature allows users to convert multiple PDFs into a flipbook in sequence without converting them one by one, which will greatly save their time and effort.
This top-notched free photobook creator also enables users to add videos to their books. eBooks with videos are fun to create an even more entertaining experience to read. Users are able to easily thrill readers with videos and get them deeply involved. The photobooks with video add interactivity to content, helping readers grasp concepts faster. Video content is more delectable compared to plain text. FlipBuilder lets users embed videos into eBooks to help their audiences engage with the rest of the content.
"We are very excited to introduce this free photobook creator to our customers. We always want our customers to enjoy something unique and innovative and provide them with an experience they will never forget," says Winston Zhang, the CEO of FlipBuilder.
This free photobook creator is available to download on both Windows and Mac. Everyone can create their own fabulous HTML5 photobooks in minutes and not be troubled by the design. So it's the right time to develop and enjoy the shiny photobook with vivid images, engaging animations, and background music.
For further inspiration about this free photobook creator, please visit FlipBuilder.
About FlipBuilder Software Co., Ltd.
FlipBuilder is an innovative and professional digital publishing platform, providing the best solution to convert static PDF files into wonderful online flipbooks. From design to delivery, we focus on simplicity in use and power in function. Unlike traditional printed publications based on paper, you can create an online elegant digital magazine within several steps.
Posted on 6:01 am
Posted on 11:50 pm
READ MORE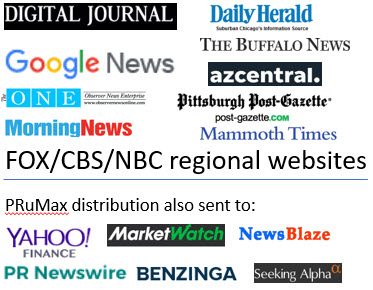 ©2022 PR Underground
Use the Live Connection to Speak with a PR Underground Rep Today!